• Equipped with 2 adhesive strips and a tear strip, ideal for e-commerce businesses
• 100% Recyclable and biodegradable
• FSC certified
Cut-off time 3 pm
Free delivery over £150 *
30 Days Returns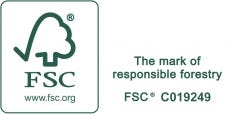 Returnable Paper Mailing Bags Product Details
SKU
Dimensions
(Length x Width x Height)
Pallet Quantity
Bundle
NRPMB01
250x350 + 96 x50mm
6000
250
NRPMB02
350x450 + 100 x80mm
6000
250
NRPMB03
400x500 + 100x100mm
2400
200
NRPMB04
500x600 + 100x60mm
1000
50
Kraft paper mailing bags are a cost-effective and environmentally friendly alternative to standard polythene mailing bags. These eCommerce Paper Mailers with Block Bottom are made from heavy-duty 126 gsm brown kraft paper that is 100% recyclable and biodegradable.
Paper mailing bags are an ideal choice for many e-commerce businesses. Mailing bags are appropriate for shipping non-fragile items, such as clothing, accessories, stationery and gifts.
It reduces packaging material, volume, weight and freight cost, compared to using oversized boxes. By using a recyclable paper bag, you will also reduce your environmental footprint.
Specifications
100% Recyclable and biodegradable 126 gsm brown kraft paper

FSC certified (C019249)

Equipped with 2 adhesive strips and a tear strip, this bag is ideal for e-commerce businesses

Easy to pack and close, easy to open and reclose – in case of return shipments
Benefits of paper mailing bags
Sustainable: Sustainability is a growing global concern. Customers are paying more attention to environmental issues, and they want to align their everyday buying decisions with their values. Making a conscious choice to use eco-friendly packaging solutions is a smart business decision. This small change will help you position your brand in a positive light and set your company apart from competitors.
Sturdy: Kraft paper mailing bags are durable and designed to arrive intact at their final destination. 

Cost-Effective: The green choice doesn't have to hurt your bottom line. Our paper mailing bags are affordably priced – comparable to many polythene bags – so you can opt for eco-friendly materials without depleting your budget.

Easy to Use: Each Kraft paper mailer contains 2 adhesive strips and a tear strip. Use the first adhesive strip to close the bag, the tear strip to open it and the second adhesive strip for returns. All in one!
Send us your custom paper mailing bag request
Are you searching for a size that we do not have in stock at the moment? Or would you like to order larger quantities of our paper mailing bags? Please contact us via email at shop@dssmith.com.
Paper Mailing Bags: the future of packages
Paper mailing bags are emerging as the future of deliveries, surpassing their plastic counterparts due to their numerous eco-friendly advantages. They are recyclable, biodegradable, and sourced from sustainable materials, reducing environmental impact, and addressing growing sustainability concerns. Their durability and tear resistance ensure the safe transport of goods, offering protection while remaining environmentally responsible. In a world increasingly conscious of ecological concerns, paper mailing bags represent a shift towards sustainable packaging solutions, meeting consumer demand for eco-conscious practices, and potentially becoming the industry standard for environmentally responsible shipping.
Why your company should replace plastic bags with paper for its deliveries
Kraft paper mailing bags provide an eco-friendly and cost-effective alternative to traditional polythene mailing bags. Crafted brown kraft paper that is both 100% recyclable and biodegradable, these bags are well-suited for shipping non-fragile items, including clothing, accessories, stationery, and gifts.
One of the key benefits of using paper mailing bags is their sustainability. In a world where environmental concerns are on the rise, customers appreciate businesses that align with eco-friendly values. Opting for these eco-conscious bags can positively position your brand and differentiate you from competitors.
Moreover, these bags are not only environmentally friendly but also durable. They are designed to withstand the rigours of shipping, including light rain, ensuring that products arrive intact.
Cost-effectiveness is yet another advantage. Kraft paper mailing bags are competitively priced, making it possible to choose sustainable packaging materials without straining your budget.
Lastly, these bags are easy to use. Featuring a self-adhesive strip, they simplify the packing and shipping process, eliminating the need for additional tape. Our special paper postage bags with double seals are a smart choice that facilitate hassle-free returns. Customers can reuse the same envelope, reducing waste and shipping costs. This simplifies the return process, enhancing convenience and eco-friendliness, and ultimately improving the overall shopping experience with your company.
How to use your "Paper Mailing Bag"?
What makes ePack sustainabile?
In today's society, sustainability has become a key focus. Consumers who are conscious about the environment are demanding eco-friendly packaging solutions. DS Smith ePack offers packaging solutions that are 100% eco-friendly, using fibres from responsible sources to combat deforestation. They use recycled or virgin paper from a certified chain of custody, and their corrugated cardboard packaging is both recyclable and biodegradable.

DS Smith ePack prioritizes sustainability by using responsible sources, recycled or virgin paper, and recyclable and biodegradable materials. Consumers consider sustainability as a crucial factor in their purchasing decisions, and non-sustainable packaging can lead to negative consequences for companies. Eco-friendly packaging not only benefits the environment but also improves brand image and reduces the carbon footprint.
What does FSC label means?
FSC (Forest Stewardship Council) labelled paper is an important choice for individuals and businesses looking to prioritize sustainability and responsible forest management. Using FSC labeled paper offers numerous benefits. It supports responsible forest management, reduces environmental impacts, promotes social responsibility, meets consumer demand for sustainable products, and ensures compliance with regulations and standards. By choosing FSC labeled paper, individuals and businesses can make a positive impact on the environment and contribute to a more sustainable future.