• Sustainable and reusable paper bubble wrap alternative
• Recyclable, compostable and biodegradable bubble wrap
• Offers exceptional protection for shipping fragile products
• Fast and easy to use, and requires minimal storage space
Free delivery over £100 *
30 Days Returns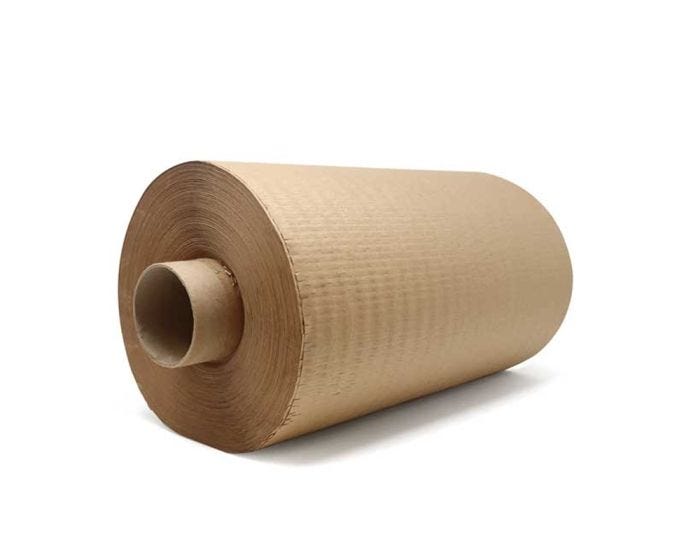 /* THis script added for configurable video, without - not working*/?>
PRODUCT DETAILS
HexcelWrap, an eco-friendly bubble wrap alternative, is made from 100% recyclable, compostable and biodegradable paper. Use it in place of traditional plastic packaging to save your company time, money and resources – and stand out among your competitors as a leader in sustainability.
Recommended for
Ceramics and pottery
Electronics
Jewellery and accessories
Cosmetics
Wine and other glass bottles
Other fragile items
Specifications
Made from 80gsm paper (60-80% pure Kraft paper FSC certified and 20-40% recycled paper)
Rolls dims: 385mm width x 80gsm x 268m (unstretched) and 385mm width x 80gsm x 425m (once stretched)
More benefits of the paper bubble wrap
Outstanding protection: The hexagonal paper cells join together to build a protective layer around fragile items and seal securely without additional tape.
Efficient packing: Each roll is designed with continuous perforation, allowing you to tear it, without scissors, at any length. Packing time is reduced by up to 25% to 50%.
Compact storage: Hexcelwrap arrives flat and takes up 80% less space than other products. It expands as you wrap items.
If you are ordering the paper bubble wrap for the first time, we recommend our paper bubble wrap starter kit, which includes the dispenser.