• Easy to assemble and replenish
• Great addition to tape and stickers
• Made from high performance materials providing strength and longevity
Free delivery over £100 *
30 Days Returns
Next Day Delivery
(for orders placed before 3pm)
* Please refer to our
delivery policy
page. Order before 3pm to get your order the next working day. The cut off time for orders that need to be delivered by pallet is 12:00 noon. For any queries please contact us.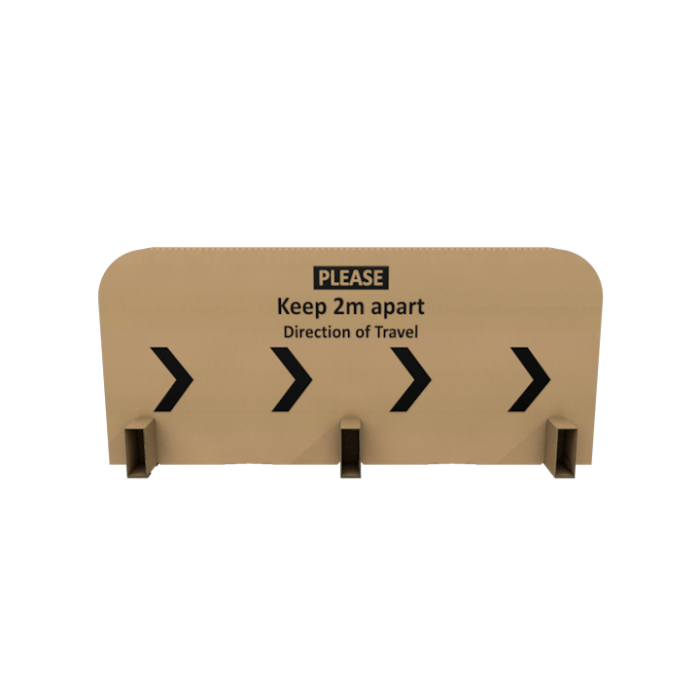 /* THis script added for configurable video, without - not working*/?>
PRODUCT DETAILS
The horizontal barriers provide an immediate physical barrier system in any indoor environment. Providing guidance and recommendation for appropriate behavior in busy and crowded areas. It's an easy and quick solution, to ensure "Social Distancing" measures are in place for colleagues and customers. With a length of 2m, the individual barrier system provides guidance on social distancing and cannot be missed. The printed barriers can be used to re enforce and support important key messages and is a great addition to any signage. Constructed from high performance materials providing strength and longevity. Our corrugated Social Distancing range is 100% recyclable and reusable.
Recommended for
Are you interested in ordering larger quantities?
Please contact us via email at shop@dssmith.com.