• Ergonomic solution for home office
• Stand table for computers in SB Fibre
• Easy to handle and store
Free delivery over £100 *
30 Days Returns
Next Day Delivery
(for orders placed before 3pm)
* Please refer to our
delivery policy
page. Order before 3pm to get your order the next working day. The cut off time for orders that need to be delivered by pallet is 12:00 noon. For any queries please contact us.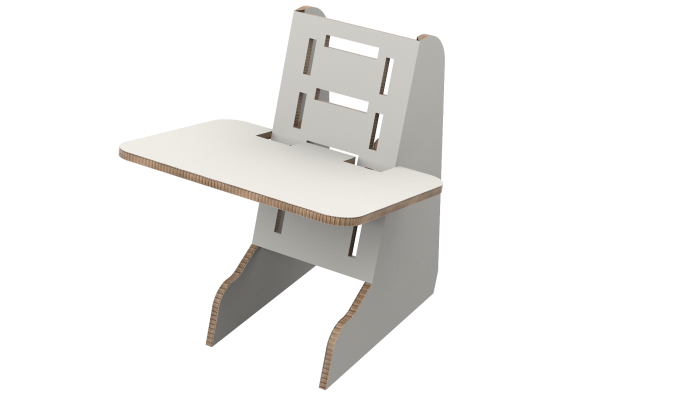 /* THis script added for configurable video, without - not working*/?>
PRODUCT DETAILS
Don't forget to be ergonomically correct when you work from home. If you stand up your back will feel much better in the long run. Our stand table for computers is easy to assemble, sturdy and leaves no marks on your furniture. 
Specifications
The HomeOffice table is 520 mm wide, 600mm high and 480 mm deep. The shelf is 520×300 mm and can be placed in 4 different heights with 100 mm increments making it suitable for users between 160 cm and 200 cm. The weight of the table is 1500gr, delivered in box 2000gr.
Are you interested in ordering larger quantities?
Please contact us via email at shop@dssmith.com.