• Equipped with 2 adhesive strips and a tear strip, ideal for e-commerce businesses
• 100% Recyclable and biodegradable and FSC certified
• Customize your bags from only 500 units here
Free delivery over £100 *
30 Days Returns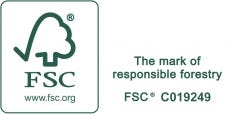 PRODUCT DETAILS
Kraft paper mailing bags are a cost-effective and environmentally friendly alternative to standard polythene mailing bags. These eCommerce Paper Mailers with Block Bottom are made from heavy-duty 126 gsm brown kraft paper that is 100% recyclable and biodegradable.
Paper mailing bags are an ideal choice for many e-commerce businesses. Mailing bags are appropriate for shipping non-fragile items, such as clothing, accessories, stationery and gifts.
It reduces packaging material, volume, weight and freight cost, compared to using oversized boxes. By using a recyclable paper bag, you will also reduce your environmental footprint.
Recommended for
Clothing

Accessories

Gifts
Specifications
100% Recyclable and biodegradable 126 gsm brown kraft paper

FSC certified

Equipped with 2 adhesive strips and a tear strip, this bag is ideal for e-commerce businesses

Easy to pack and close, easy to open and reclose – in case of return shipments
Benefits of paper mailing bags
Sustainable: Sustainability is a growing global concern. Customers are paying more attention to environmental issues, and they want to align their everyday buying decisions with their values. Making a conscious choice to use eco-friendly packaging solutions is a smart business decision. This small change will help you position your brand in a positive light and set your company apart from competitors.
Sturdy: Kraft paper mailing bags are durable and designed to arrive intact at their final destination. 

Cost-Effective: The green choice doesn't have to hurt your bottom line. Our paper mailing bags are affordably priced – comparable to many polythene bags – so you can opt for eco-friendly materials without depleting your budget.

Easy to Use: Each Kraft paper mailer contains 2 adhesive strips and a tear strip. Use the first adhesive strip to close the bag, the tear strip to open it and the second adhesive strip for returns. All in one!
Send us your custom paper mailing bag request
Customize your paper mailing bags from only 500 units here
Are you searching for a size that we do not have in stock at the moment? Or would you like to order larger quantities of our paper mailing bags? Please contact us via email at shop@dssmith.com.