• The eco-friendly recyclable alternative to polythene mailing bags 
• Customize your paper mailing bags from only 500 units
• Delivery within 10-15 working days once your artwork is signed off
Free delivery over £100 *
10 working days delivery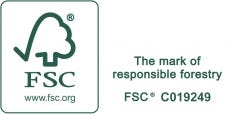 PRODUCT DETAILS
Recommended for
Being customizable from only 500 units allows you to change the design according to your commercial calendar and see what works best for you, enabling you to scale up your business, taking things to the next level.
Custom paper mailing bags can also bring environmental benefits, these customizable bags can often be used in place of plastic bags becoming the eco-friendly alternative. Each Kraft paper mailer contains 2 adhesive strips and a tear strip. Use the first adhesive strip to close the bag, the tear strip to open it and the second adhesive strip for returns. All in one!
Recommended for
Clothing

Accessories

Gifts
Specifications
100% Recyclable and biodegradable 126 gsm brown kraft paper

FSC certified

Equipped with 2 adhesive strips and a tear strip, this bag is ideal for e-commerce businesses

Easy to pack and close, easy to open and reclose – in case of return shipments
Delivery process
      1.   Confirm and pay your custom printed returnable paper mailing bag order
      2.    Our customer service team will contact you in order to check the artwork you want to print on the bag within 24 hours (Monday to Friday from 9 am to 5 pm)
      3.    We prepare and send you the design by e-mail for your final sign off
      4.     Once signed off, the 10-15 working day delivery period for custom designs begins
Send us your custom paper mailing bag request
Are you searching for a size that we do not have in stock at the moment? Or would you like to order larger quantities of our paper mailing bags? Please contact us via email at shop@dssmith.com.