• Black-coated gift boxes for elegant packaging
• Separate base and lid let you adjust the height
• 100% recyclable boxes made from recycled paper
* Please refer to our
delivery policy
page. Order before 3pm to get your order the next working day. The cut off time for orders that need to be delivered by pallet is 12:00 noon. For any queries please contact us.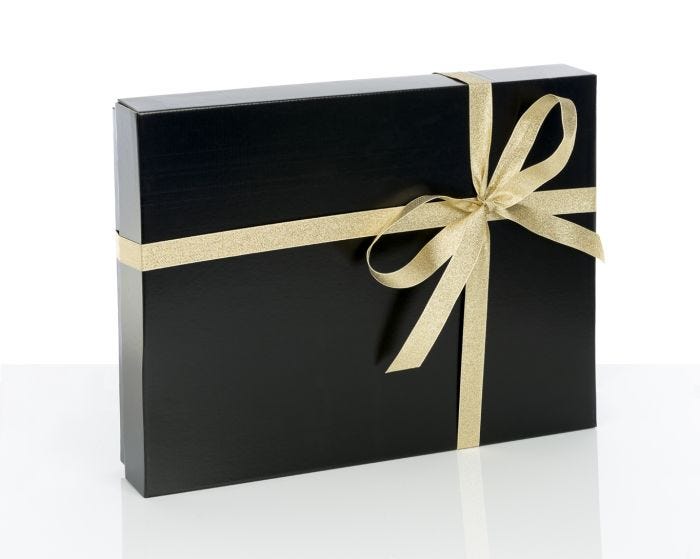 /* THis script added for configurable video, without - not working*/?>
PRODUCT DETAILS
 These classic black gift boxes with lids are a popular choice for gift packaging. Signifying style and elegance, black is the most common colour for gift boxes in the UK. Since black is both chic and versatile, you can use these boxes with a wide range of gifts, including luxury foods, clothing and accessories.
Recommended for
Gifts
Luxury products
Chocolate, sweets and other treats
Specifications
Box thickness of 2 mm with black-coated cardboard paper quality of 145gsm
All dimensions shown are internal dimensions
Environmentally friendly, 100% recyclable 
KEY FEATURES
Attractive black gift cardboard boxes with lids 
These black gift boxes are an excellent solution for any small e-commerce business looking for premium packaging that is easy to assemble, and quick to customise with labels, stamps or ribbons.
Separate base and lid let you adjust the height
Featuring independent bases and lids, these gift boxes can be used with different product sizes. Their unassembled flat bed design let you save space in your warehouse.
Are you interested in ordering larger quantities?
Please contact us via email at shop@dssmith.com.